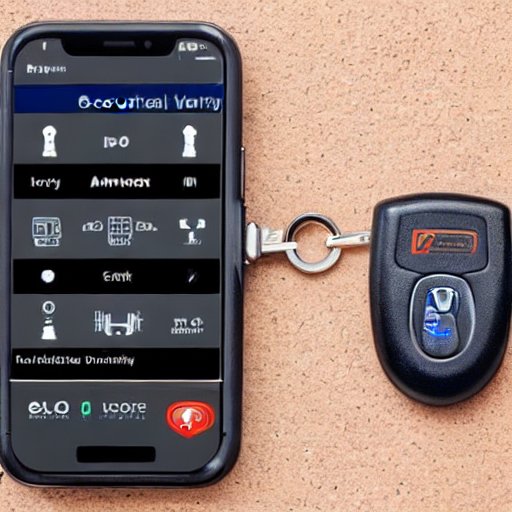 Unlocking the Convenience and Security of Remote Start: How Smart Keys are Changing the Way We Drive
Remote start, a feature available in many modern vehicles, has become a popular choice among car owners. This feature allows you to start your car remotely, using a button on your smart key fob or a mobile app. But what are the benefits of remote start, and how is it changing the way we drive? In this blog post, we will explore the advantages of remote start and how smart keys have made this feature possible.
One of the biggest benefits of remote start is the convenience it provides. Imagine a cold winter morning, and you don't want to step out of the house into the freezing temperatures to start your car. With remote start, you can start your car from the comfort of your home, allowing the car to warm up and defrost the windows before you even leave. This can save you time and make your morning commute more comfortable.
Another benefit of remote start is the added security it provides. If you're concerned about leaving your car running while you're away, remote start allows you to start your car, lock it, and then remotely shut it off if you see any suspicious activity. This feature can also be useful if you're worried about your car being stolen, as it allows you to start your car and make sure it's running before you even leave your house.
Remote start also allows you to cool down your car in the summer or warm it up in the winter, providing a more comfortable driving experience. This feature can be especially helpful for those with health conditions that are affected by extreme temperatures.
Smart keys have made remote start possible by using radio frequency technology to communicate with the vehicle. The key fob, which is typically carried by the driver, contains a small transceiver that sends a unique signal to the vehicle's receiver. When the vehicle receives the correct signal, it starts the engine. This technology allows for a convenient and secure way to remotely start your car.
In addition to remote start, many smart key fobs also include additional features such as panic button, trunk release, and even door lock/unlock. These features are made possible by additional buttons on the key fob, which send specific signals to the vehicle. For example, pressing the trunk release button sends a signal to the vehicle's trunk to open.
However, it's important to note that with the increased convenience and security, smart keys also come with potential vulnerabilities. For example, if you lose your smart key or the key fob battery dies, you may not be able to enter or start your vehicle. Additionally, some advanced hacking techniques can be used to gain access to the vehicle, although these are relatively rare.
In conclusion, remote start is a convenient and secure feature that provides many benefits to car owners. With the use of smart keys, it has become a popular feature in many modern vehicles. It allows you to start your car remotely, providing added convenience and security. As a smart key retailer, we offer a wide range of smart key fobs that include remote start feature for different vehicle models, ensuring the highest level of security and convenience for our customers.