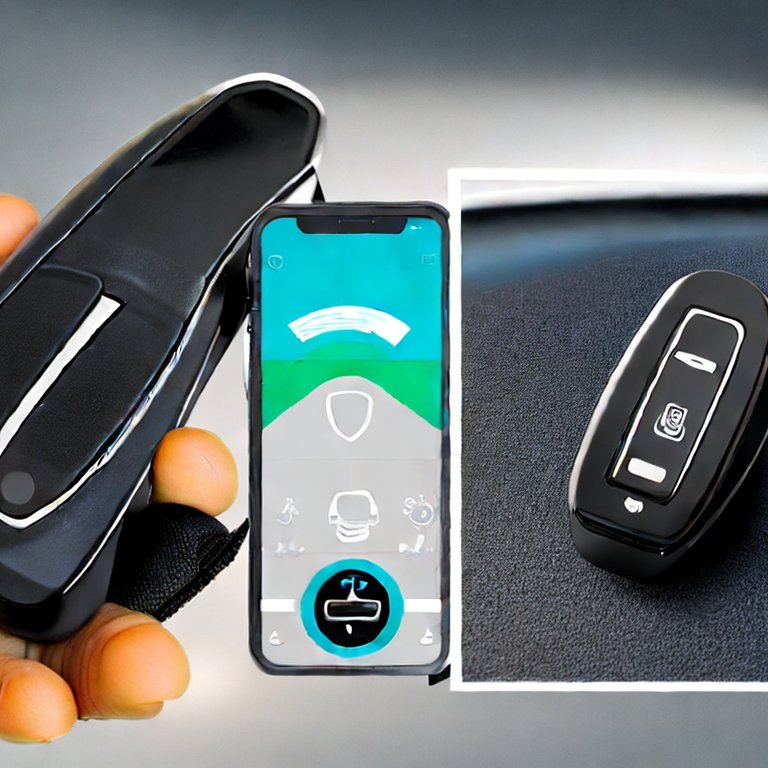 Unlocking the Future: How Smart Keys are Paving the Way for Next-Generation Automotive Technology
The future of smart keys is both exciting and promising. With the rapid advancements in technology, smart keys are becoming even more convenient and secure, making them an essential component of modern vehicles.
One of the most significant developments in the field of smart keys is the integration of smartphones. Many car manufacturers are now offering keyless entry systems that can be controlled through a smartphone app. This means that you can lock and unlock your car, start the engine, and even locate your vehicle using your phone. This feature is not only convenient but also provides an added layer of security. For example, if you misplace your physical smart key, you can still use your phone to access your car. Additionally, with smartphone integration, you can also share access to your car with others, such as family members or friends. This is particularly useful if you are traveling and need someone else to move your car, or if you have a car-sharing service.
Another key feature that is being developed for smart keys is biometric authentication. This technology uses fingerprints, facial recognition, or even iris scans to confirm the identity of the user. This eliminates the need for physical keys, making it even more secure. With biometric authentication, you can be sure that only authorized individuals can access your vehicle. Additionally, biometric authentication can also be used to customize the car settings and preferences for different drivers. For example, if you have multiple drivers in your household, the car can automatically adjust the seats, mirrors, and music settings to match the preferences of the person behind the wheel.
Smart keys are also becoming more connected. This means that they can be integrated with other devices such as smart home systems, allowing you to control various aspects of your home, such as lighting and temperature, from your car. Additionally, smart keys can be integrated with other connected car services such as navigation, entertainment, and safety systems. This creates a seamless experience for the user and provides more convenience and security. For example, a connected smart key can automatically turn on the lights and heat in your home as you approach, making it more comfortable and energy-efficient.
The future of smart keys also includes the development of over-the-air (OTA) updates. OTA updates allow for the software on the smart key to be updated remotely, without the need for physical interaction. This means that new features and security upgrades can be added to the key without the need to visit a dealership. This can save you time and money, and it also ensures that your smart key is always up-to-date with the latest technology.
Another important aspect of the future of smart keys is the integration of blockchain technology. Blockchain technology offers a secure and decentralized way of storing data, making it an ideal solution for the storage of sensitive information such as car key data. This technology can also be used to create a secure and transparent record of car ownership, providing added security and ease of transfer of ownership. Additionally, blockchain technology can be used to track the usage and maintenance of a vehicle, providing valuable data for car manufacturers and insurers.
In conclusion, the future of smart keys is incredibly promising. With the integration of smartphones, biometric authentication, connected devices, OTA updates, and blockchain technology, smart keys are becoming more convenient, secure, and versatile. As a smart key retailer, we are excited to see the developments in the field and will continue to provide our customers with the latest in car technology. Smart keys are no longer just a luxury, they are becoming an essential component of modern vehicles and the way we drive.